The New Bible in Pictures for Little Eyes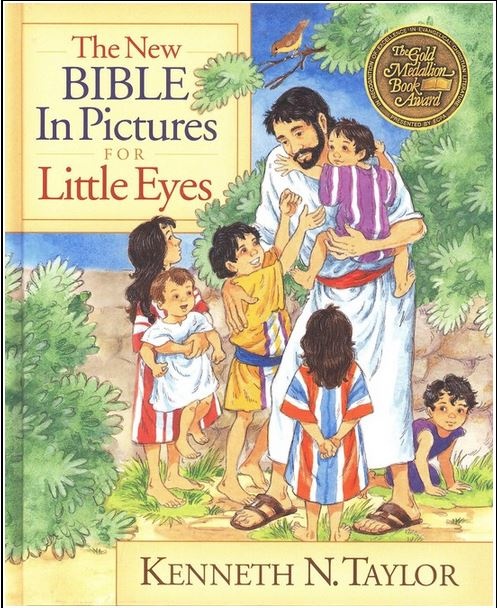 Update April 1, 2018:

Each week a story from the Children's Bible is read aloud on the Aztec radio program. You can listen to the radio broadcast at www.xijtemototeco.com
Update January 14, 2016:
In late June 2015 the cargo vessel carrying the Children's Bibles arrived safely from Hong Kong to the coast of Mexico. But Satan continued to fight against the completion of this project! During importation and customs we faced many obstacles but the Lord was faithful. Delivery to our ministry center by freight truck was delayed several times. We worried that the Bibles would not arrive in time for the scheduled dedications. We held on to George Mueller's statement of faith, "If God fails me this time, it will be the FIRST time!" Praise the Lord the Children's Bibles arrived and were unloaded just two days prior to the scheduled dedications in July 2015.
Five dedications were held in village churches to welcome the Children's Bibles! There was an especially encouraging miracle that God orchestrated for us - exactly two years before the dedications a missionary friend of ours named Diana Garrett who lives and works in Mexico wrote me an email. She told me about a conversation she had with a Chirstian man, a Nahuatl speaker from one of our villages. His name was Martin. He spoke with her from his heart with joy, reflecting upon Dick and Pat Beller's life's work, which had touched his life and fed him spiritually. But the tone of the conversation changed and he shared with Diana that is was sorrowful that their ministry was halted with their deaths. His specific words were, "The younger Bellers have forgotten their people." Diana corrected him and shared that she was in regular contact with me in the U.S. She told him about the language projects in process. Martin was relieved to hear we hadn't forgotten them and was encouraged! Martin's words prodded us forward many times. Jacqueline, Evelyn and I worked tirelessly when no one in the world would know of our faithfulness but the Lord we served.
But the tone of the conversation changed and he shared with Diana that it was sorrowful that their ministry was halted with their deaths. His specific words were, "The younger Bellers have forgotten their people."
When we planned the dedications of the Children's Bibles we never remembered Martin specifically or where he was from, but we wanted to shout from the Huasteca mountain tops that we had not forgotten the precious Nahua people!
The day after the first dedication, I learned that the first Nahua Children's Bible dedication just happened to have taken place in a village called Huilotitla -- where Martin was from. Hundreds of villages, BUT GOD, our creative, all knowing God orchestrated a beautiful thing for me, for Diana, for Evelyn, for Jacqueline, and for a man named Martin. How great is God's love for you and me!!!
At each dedication service, the leaders in the community prayed blessings over the books. There was also singing and preaching, and the people thanked the Lord for the hard work and generous gifts that brought the Children's Bibles to them!
After each service, there was a celebratory meal of hamika (juice made from hibiscus flowers) and zacahuili (corn and meat cooked for many hours in banana leaves) -- party food!
This banner was hand painted and displayed that the dedication service at the church in Octlametcayo. The church then allowed our team to use it at the rest of the dedication services that weekend.
At the final dedication service of the weekend, Jacqueline, Evelyn and Adam were presented with handmade flower crowns as symbols of gratitude from the people.
It was such a treasured time for all involved -- for the people to receive a precious and beautiful gift, for the workers to see the fruits of their labor in the Lord, and for all of us to envision the continued impact these books will have on the Nahua people.
People will not be reached with the Word of God if these Bibles just sit in cardboard boxes. Nor will people in remote mountain villages know of these Children's Bibles in their language unless workers endeavor to distribute them. But it is difficult for workers to pay fees for taxis or public transport and carry heavy boxes in tow. We dream of someday having a mobile bookstore. This mobile bookstore would travel to villages, marketplaces, and churches bringing the Bibles to the people who have not yet heard. The people ARE hungry and spiritually searching.
Would you help us get these Bibles out of the boxes and into the hands of the precious Nahua people? Would you pray for God to direct us as we distribute? Would you pray for God to raise up co-laborers in the fields?
Update May 25, 2015:
In Spring 2015 the Lord has blessed Aztec Ministry with 3 precious gifts! In April we received advance copies of The New Bible in Pictures for Little Eyes in Eastern Huasteca Nahuatl, Western Huasteca Nahuatl, and Central Huasteca Nahuatl. They are spectacularly beautiful and colorful. 15,000 copies are on a barge traveling from Singapore to Mexico.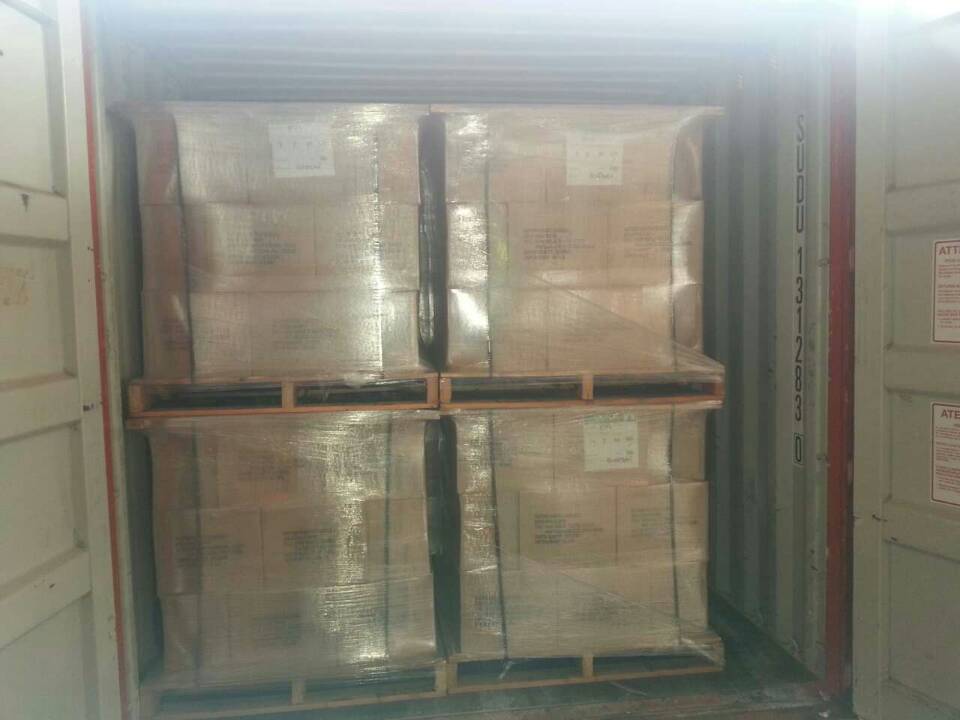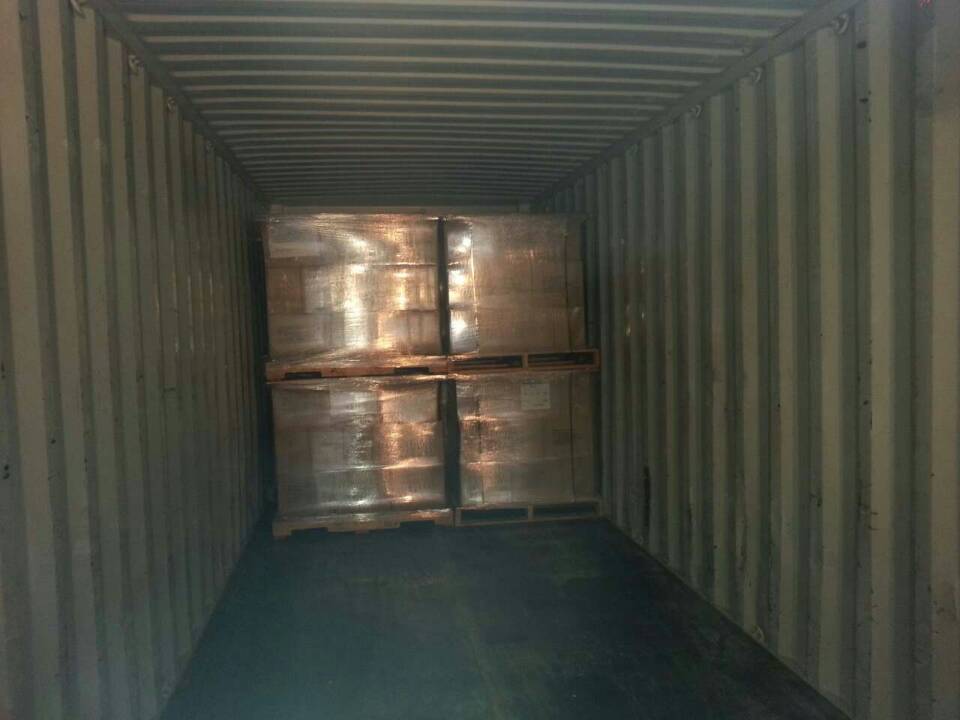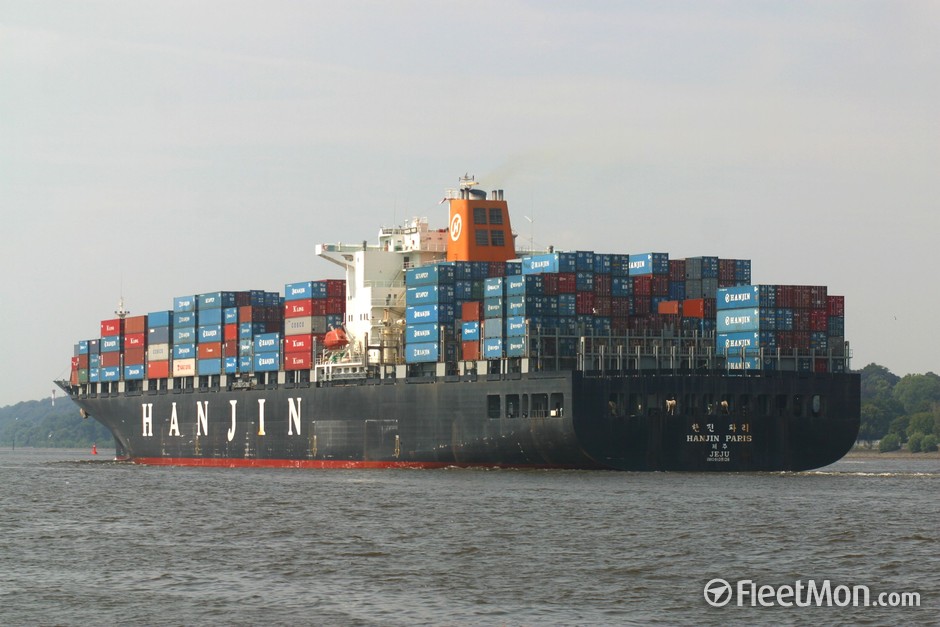 The books should arrive in late June. We are planning several dedication ceremonies for the Children's Bibles July 17th-22nd. Please pray that the gospel would be clearly proclaimed and joyfully received and for the safety of Aztec Ministry workers.
Update January 10, 2015: What a year it has been for the Aztec Ministry! The Lord has directed and provided exceedingly more than we could have imagined.
The tasks were enormous and more difficult than we envisioned, but we rejoice to share that three Children's Bibles in our Huasteca Nahuatl languages have been translated and edited, are fully-funded, and are being printed in a shop in Singapore RIGHT NOW!All 1,150 pdfs were sent electronically to England and then on to Singapore on November 30th.
Honestly, the work on this project has been some of the hardest days of our lives (Tami & Evelyn). But we always felt God giving us strength. We had a marvelous time together working side by side.
Christmas 2013 I shared with you this dream that the Lord had placed on my heart—to translate and print a colorful Children's Bible for our 1,200,000 speakers of Huasteca Nahuatl. I was overwhelmed with the scope of the financial expense, a grand total of $75,000 to print 15,000 colorful hardback books at about $5.00 each to print and ship to Mexico, but the Lord has provided. Praise the Lord! There are still shortfalls and needs in other areas…but we trust that the Lord will provide for the work that He wants to go forth and at the time He desires. But for now we weep with great joy and rejoice to know that God is at work in the Nahuatl language and that He desires to draw the Aztec people to know and serve Him. Thank you for each of your gifts and your prayer support. May the Lord bless each one of you for your part of this great work. HERE are photos of the three Children's Bible Hardback Covers: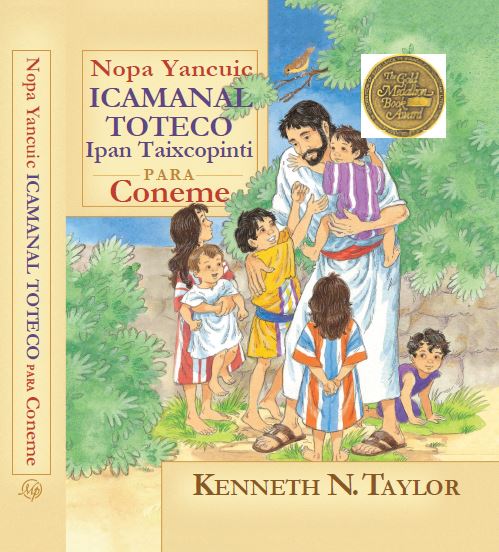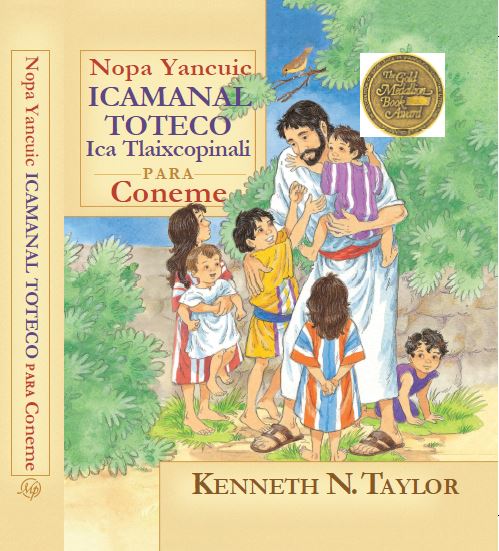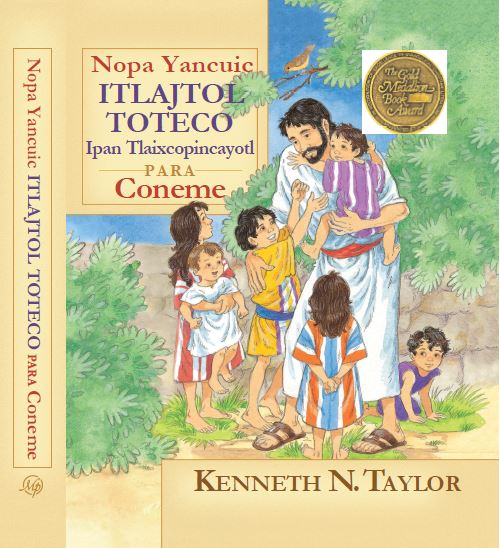 Update October 22, 2014:
We rejoice to share with you that all 3 dialect translations of the Children's Bible -- Kenneth Taylor's "The New Bible in Pictures for Little Eyes" -- are in their final stages of translation and re

vision, preparing for printing and joyful distribution to the Nahua people of Mexico.

As of October 22, 2014, we have raised $58,350 of the $75,000. Thank you to those of you who have supported this project!

So we have only $16,350 to go!!! That is only 333 tax deductable gifts of $50!!! Moody Press is ready for the pdfs but we can't go to print without the funds in hand.

Please talk with your churches or missions committee representative. There must be some churches or individuals that can give a one-time gift of $1,000.

To share your love with the Nahua children of Mexico visit the Donate page.

Update August 27, 2014:
Praise be to God! He has provided through the generous gifts of His people approximately $40,000 of the needed $75,000 to print this beautiful children's Bible in Nahuatl. We cannot wait to see the joy on the faces of his precious Nahua children when they hold these books in their hands.
But there is still much to be done.

Please continue to pray that this project will be fully funded, and that we will unwaveringly trust the Lord in this season.

We continue to work diligently on the translation, editing and formatting for this book. The Western and Central translations have both been completed, formatted and are in their editing stage. The Eastern translation is still in progress.


If you want to donate to this project please go to
Donate to Aztec Ministry
. Designate your gift as "Children's Bible Printing" and 100% of your gift will go directly to the printing of Children's Bibles.

April 2014:

We have dreamed of translating a colorful Children's Bible into our three dialects of Nahuatl. And we rejoice to share that in January 2014 we were given permission to translate into Nahuatl, Kenneth Taylor's "The New Bible in Pictures for Little Eyes." We have been given rights to print 15,000 of these Children's Bibles (5,000 for each dialect).
We have prepared the files and translators will start on this work in
April 2014.
We have no idea how the Lord will provide for this printing expense, but He has led each step and covered us with his peace. We will need to raise
$75,000
for this project by
November 1st, 2014
. Although the grand total is overwhelming that is a reasonable
$5.00
per hardback copy
. We are bursting with joy and anticipation of the glorious day that we will have these to share with the Nahua children.
Another wonderful component to this project is that we will be able to sell these Children's Bibles to the Nahua almost at cost, and still keep the price reasonable for them at about a fourth of a day's wage (40 pesos). Therefore, this project will be able to be continually funded from the original donations and the ensuing income from the sale of the books. Gifts will not only fund the first printing, but hopefully many printings in the future!
Will you pray with me for God to continue to direct every aspect of this project? Maybe some church Vacation Bible School programs would help us invite children in the United States to give toward this project. Maybe your kids would want to have a lemonade stand or a bake sale to raise money for Children's Bibles. If you want to donate to this project please go to Donate to Aztec Ministry. Designate your gift as "Children's Bible Printing" and 100% of your gift will go directly to the printing of Children's Bibles.
You can view the English version of this spectacular book here: